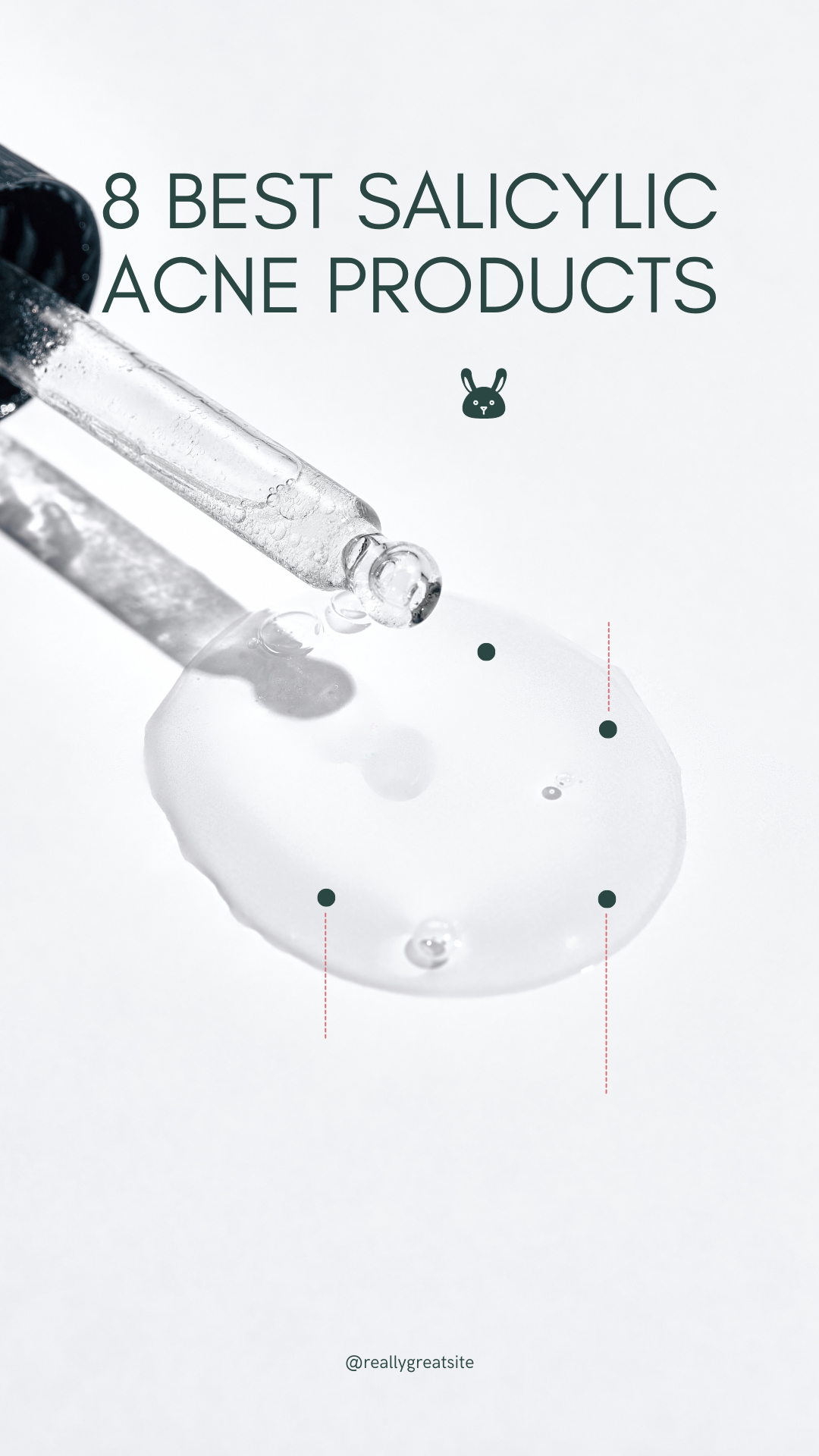 8 Best Salicylic acne products
Top 8 salicylic anti acne products Salicylic acid is an important ingredient for skincare routine. Salicylic acid products can be providing clear acne skin and fighting acne and dark spots by keeping your pores clean. Salicylic acid is beta-hydroxyl acid BHA; it exfoliates the skin & provides a healthy and leaves the skin healthy. It is a very important to choose best product depending on the problems that we face on out skin and the problems that we encounter. These 8 best salicylic acne products are best for the oily and combination skin In below paragraph there are following top 5 best salicylic and anti acne products are provided:
Benefits of salicylic acid
It helps the to brighten up the dull skin and reduces fine lines and wrinkles. It exfoliates the dead and dirt skin.
It cleans out the excess oil and cleans out the excess sebum form the open pores.
It helps to helps to soften open pores.
8 Best Salicylic acne products.
PAULA'S CHOICE SKIN PERFECTENING 2% BHA LIQUID EXFOLIANT: SALICYLIC ACNE PRODUCTS
It is one the best products that clears and minimized the open pores. It is generally used twice a day before cleaning and toning. Benefits of this it leaves the skin so smooth and soft and even-toned. The main benefit of this serum is it can be used on skin types & it reduces the fines lines and wrinkles.  It has fluid and very light texture that absorbs very quickly. It can be used twice daily in the morning and before bed time after cleansing and toning the skin. This is one of the best product from these 8 best salicylic acne products.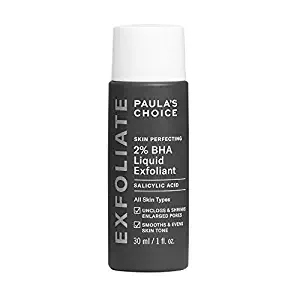 Brand: Paula's choice
Item form: Liquid
Skin type: Sensitive
No of items: 1
CERAVE SA RENEWING CLEANSER:
Cera Ve sa renewing cleanser has the three most essential ingredients ceremide's, hyaluronic acid and niacinamide. It removes the oil and dirt & softens the skin without leaving skin feeling dry. It can suitable to be used on face and body as well. It helps to maintain the skin's natural barrier with the help of ceremide's and it also helps to retain the skins natural moisture. Most suitably used for rough and bumpy skin. It is used on wet skin with lukewarm water and then gently massage in circular motion and rinse it off.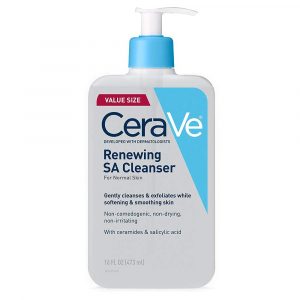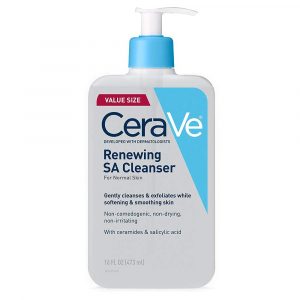 Brand : CERA VE
Form: Liquid
Material type: Fragrance free
Skin type: Normal
LA ROCHE POSAY EFFACLAR MEDICATED GEL CLEANSER
la roche posay effaclar is a medicated face wash that was developed by dermatologists to remove excess oil on face and it gently cleans the oily and acne prone and sensitive skin. It was made with salicylic acid. This face wash is suitable for sensitive and oily skin. It can be used as best moisture, best serum, best SPF, best gentle cleanser. It contains 2% salicylic acid which removes dirt and remove impurities from face. It gently exfoliates the oily skin to smooth skin with lipo-hydroxy acid. It was clinically tested that it reduces the excess surface oil unto 47%, leaving oily skin less through the day.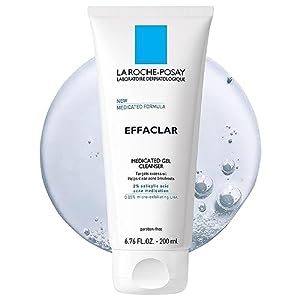 Brand: La Roche Posay
Form: Gel, oil.
Skin type: Acne prone
scent: ALoe vera
THE ORDINARY SALICYLUC ACID 2 PERCENT
The 2% salicylic acid is an water based serum which removes the dead skin cells and clear clogs pores. It promotes exfoliation and gives clear and brighter skin. It also reduces the uneven skin tone and redness from face. It is considered is best treatment for acne marks and face darks spots from the skin. For better results, it must be used thrice in a day. It may take 5-6 weeks for better results too. It helps to maintain the skin glowing and it gives youthful complexation.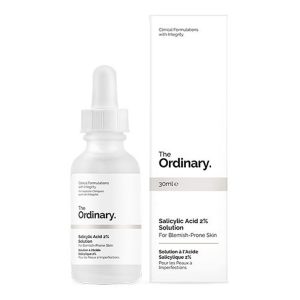 Brand: The ordinary
Skin type: All
Ingredients: salicylic acid.
Benefits: exfoliation.
MARIO BADESCU DRYING LOTION
Mario badescu is best used to unclog pores and it helps to reduce the redness of blemishes and mostly, it absorbs all the excess oil from face. It contains salicylic acid which helps to reduce acne from the skin and take redness out from the skin. It is suitable for all types of skin, even with those of most sensitive types of skin. It is not to applied on all over faces, but only to be applied on effected areas of face. It has to be on bed time and wash it off in the morning.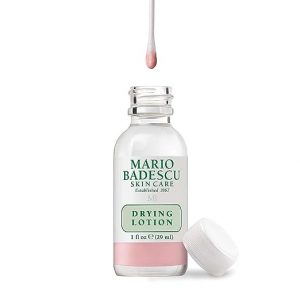 Brand: mario badescu
Form: Lotion
Ingredients: salicylic acid.
Skin Type: All
MINIMALIST 2% SALICYLIC ACID SERUM:
It is one of the best serum for oily skin for treating acne on face and this removes the dirt from face. It contains 2% salicylic acid, and it should be applied 2-3 drop after washing face and toning. The benefits of using the serum can be seen after 2 weeks of usage. It reduces the dead skin, whiteheads, blackheads, large pores, removes dirt from the skin. It removes acne and pigmentation. It is beneficial for ily with active acne.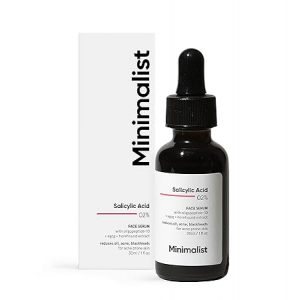 Brand: minimalist 2%
Form: motion
Ingredient: salicylic acid.
Skin type: Active acne
KAYA ANTOX
It is one of the another best serum for acne and oily skin. It's one of vitamin-C serum which fights pigmentation and acne problems. It removes all the dirt from the skin and gives clear and smooth skin. It reduces the pigmentation, fine lines and wrinkles. It is gel based product that removes all the dust from the product and gives the soft and provides healthy and glowing skin.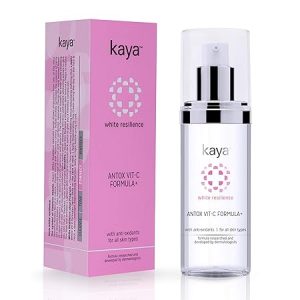 Brand: Kaya clinic
Item form: Gel
Ingredients: Vitamin C
Skin Tone: All
GLOBUS NATURAL GLYCOLIC 
Globus natural glycolic face wash is used for acne & it provides the skin brightening and removes the dirt from face and removes acne from face. It is suitable for oily skin and removes dirt. The basic advantages for gives healthy and brighten skin and clear clogged pores. This facewash is suitable oily and combination skin.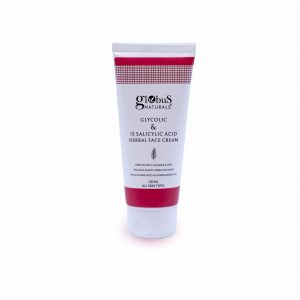 Brand: Globus naturals
Scent: 1% salicylic acid
Form: cream
Ingredients: salicylic acid.