????List of 10 Best Artificial Jewellery Brand Names in India
Whether you are planning to attend a family function, celebrate a festival, or get married, knowing these best artificial jewellery brands in India will always prove to be of help to you when time arises. And in regards to their products, these brands guarantee durable, quality-focused, and unique pieces that cannot be found anywhere else.
We have rounded up the top 10 and best artificial jewellery brands in India in multiple types like modern, traditional, antique, and contemporary. Visit their sites, place an order, gather a collection, and add extra elegance to your look!
1. Tribe Amrapali :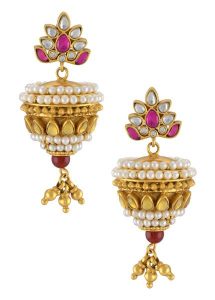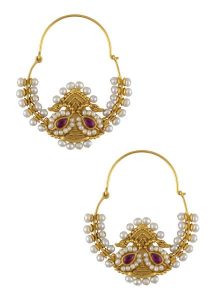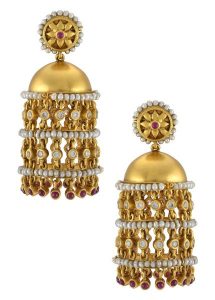 When we speak of the top 10 artificial jewellery brands in India 2022, Tribe Amrapali tops the charts without a doubt. This is one of the oldest artificial jewellery brands in Indian that came to life in 1978.
Almost four decades later, this brand has now evolved as a multinational brand and gained repute for being the best artificial jewellery brands online. Tribe Amrapali not only offers a traditional collection but also modern, that too at great prices. Right from hair accessories to toe rings, there's nothing they do not possibly have. Their jewellery pieces start from Rs. 400 and go all the way up till Rs. 15000.
If you are keen on shopping from them, find them on popular e-commerce sites such as Amazon or Nykaa fashion. Explore their range of Tribal Pop, Najma, Kaasni, Devaya, and Manikarnika, and find yourselves shopping for more luxurious artificial jewellery than ever before.
High-quality jewellery items
Traditional cum modern designs
Affordable for one and all
BUY NOW https:/tribeamrapali.com/
2. Pipa Bella :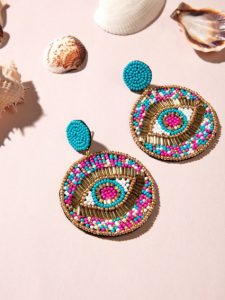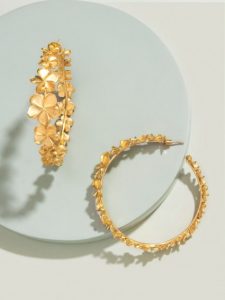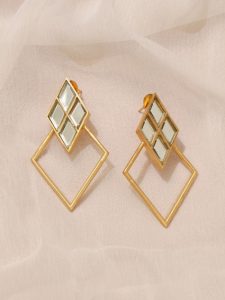 Founded in 2013, Pipa Bella is a famous jewellery brand in India that manufactures unique and affordable jewellery. It is a completely online brand and you can easily find its products on various e-commerce sites. You will get 18k gold plated jewellery which is made with durable materials. Whether you like to wear hefty sets or just need a minimalist necklace for a day out, Pipa Bella has everything.
Its Bloom Necklace is made up of 925 sterling silver and has shiny cubic zirconia embellished all over the petals. Since this is gold-plated, you get a really rich and luxe look. You can simply pair this necklace with a summer dress or ethnic attire to look graceful and trendy.
Value for money
Broad range of variety
Modern and unique designs
BUY NOW https://www.pipabella.com/
3. Zaveri Pearls :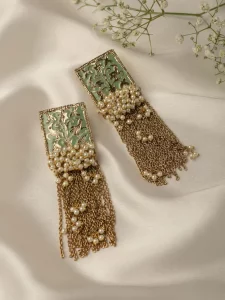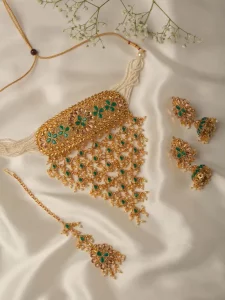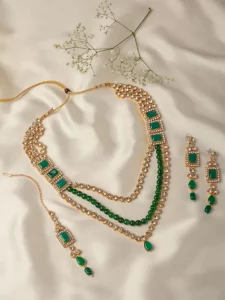 Another brand in India for best artificial jewellery is Zaveri Pearls. This brand came to life in 1997 and has since been offering a curated range of fashion jewellery for women in India.
Zaveri Pearls has gained immense name over the years for its complex Kundan jewellery pieces and richness of pearls in artwork. Every time you find the need to have a rich and elegant look on any of your outfits, grab a jewellery of this brand and you'll be set to go.
Zaveri's pearls fall in the range of Rs. 500 to Rs. 12500. And the best part – you can find its massive collection online on various sites including Amazon and Myntra. Moreover, this brand has set up an easy and secure payment method, and thus, you can make your choice from their offerings at the comfort of your home and have it delivered to your doorstep.
100% genuine quality jewellery
Affordable price range
Doorstep delivery of jewellery
Intricate craftsmanship
BUY NOW https://www.amazon.in/
4. Voylla :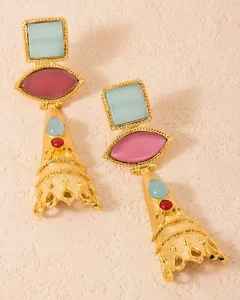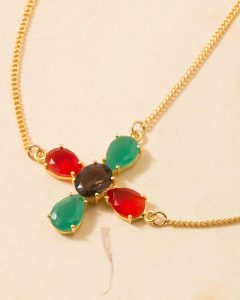 One of the most celebrated Indian artificial jewellery brands, Voylla was conceived in the year 2013 by Vishwas Shringi and Jagrati Shringi. The brand has a stellar online presence and now runs more than 150 stores across the country. It is one of the biggest jewelry brands in India. Over the past few years, Voylla has gained a massive clientele due to its high-quality products. Voylla has set a benchmark in the industry and a lot of upcoming brands follow its designs.
Besides, it doesn't matter whether you want traditional jewellery, funky pieces, or contemporary ones, there's everything you'll find in their stores as well as online, on their site. Visit their website or find their products on Amazon or Myntra. Their jewelleries can be found in the range of Rs. 99 to Rs. 10399.
Trending brand in artificial jewellery
Wide presence across the country
Reasonable jewelleries and accessories
BUY NOW https://www.voylla.com/
5. The Luxor :
The Luxor not only happens to be one of the best trendy jewelry brands in India but also one of the most affordable ones. All of its products are made with proper thought and are completely friendly to your skin. In Luxor, you will find a diverse collection of modern, contemporary, and traditional designs under one roof.
Exclusively available on Amazon and Flipkart, Luxur offers a variety of artificial jewellery including earring, mangtika, jewellery sets, mangalsutra, anklets, rings and bangles. They are your one stop shop for traditional jewellery. Furthermore, their collection isn't just beautiful but also very affordable. Luxor's collection of gold plated jewellery helps you level up your style game, so check out their collection.
Graceful jewellery designs – suitable for all occasions
Skin-friendly products
Usage of high-quality imitation stones
BUY NOW https://luxorfine.com/
6. Sukkhi :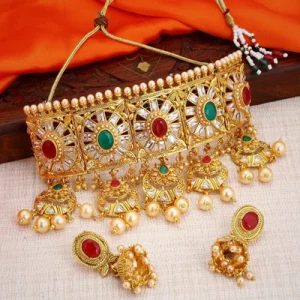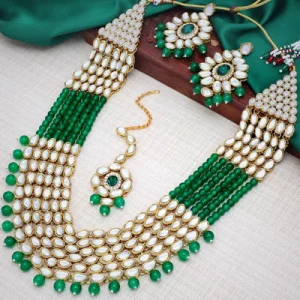 Sukkhi has been changing the artificial jewellery game in the industry with its top-quality products. The brand boasts of its artistic and traditional designs for both men and women across the globe. It was founded in the year 2012 and has gained a loyal client base in India and a lot of Asian and European countries. The brand has grown massively in the last few years and even became one of the top-selling jewellery brands on several e-commerce sites in India.
As one of the best artificial jewellery brands in India, Sukkhi boasts a large collection of accessories for young girls, women, and men. Whether you want a bridal set, oxidized jewellery, or Kundan pieces, this brand will offer you all of it. At present, they have over 10000 jewellery designs that are crafted by expert designers. From men's rings to earrings, pearl necklaces to Kundan chokers, get everything on its site, Amazon, Myntra, ShopClues, or Snapdeal.
Products at best market rates
High quality jewellery
Wide collection for all age groups
BUY NOW https://sukkhi.com/
7. Ra Abta By Rahul :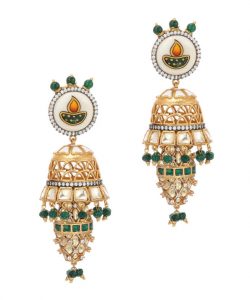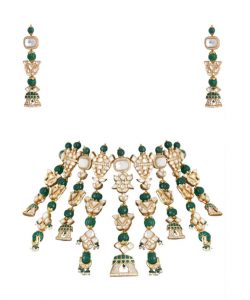 Wondering who designs jewellery for celebrities? Well, it's these people. From bridal jewellery to casual artificial jewellery, they seemed to have got it all. They boast a total of 12 stores across the globe, 10 of them being in India, they have become the go to for all sorts of jewellery needs. Even though they are not available on Amazon, you can shop for their products online directly from their website.
Raabta is a prominent jewellery retailer in India with its headquarters in New Delhi, India. The brand was founded in 2012 by Rahul Luthra and has grown massively ever since. Many pieces from Raabta are worn by several Bollywood celebrities. The brand aims to create modern and affordable jewellery for women to make them feel confident. You will find numerous kinds of jewellery under this brand, suitable for every occasion.
Unique and classy designs
Graceful contemporary designs
100% genuine quality jewellery
BUY NOW https://raabtabyrahul.com/
8. Mirraw :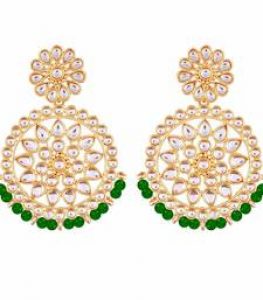 Mirraw is a prominent ethnic fashion brand based in Mumbai, India. It was founded in the year 2011 by Shailesh Jain & Anup Nair and has grown at a great pace. You get a selection of handpicked ethnic clothing and jewellery at Mirraw and a wide range of products to choose from. From temple jewellery to South Indian and Kundan designs, Mirraw has it all available for you under the same roof.
These gold plated bangles are made with durable copper and adorned with exquisite pearls all over. The combination of gold with pearls give a traditional vibe that goes perfectly with heavy ethnic outfits. The high-quality coating ensures that the bangles maintain the same integrity even after years of usage.
Unique traditional collection
Affordable range of products
Responsive platform
BUY NOW https://www.mirraw.com/
9. YouBella :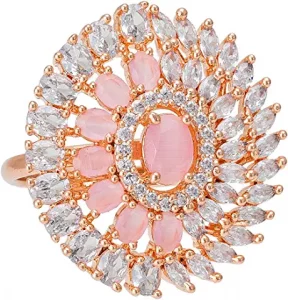 If you are looking for some modern designer jewellery, go for YouBella and you won't be left disappointed. You can amp up your fashion statement without necessarily spending a lot of money. Having earned the repute of the best artificial jewellery brand in India, YouBella justifies its name well as one of the top jewellery brands. Whether you want an everyday purpose jewellery or something for a special occasion, you are certain to find it on YouBella.
Get the best jewelry at the lowest prices. Some of the designer artificial jewelry categories  available on YouBella are jewelry sets, brooches, bracelets, earrings, necklaces, bangles, mangal sutras, and rings.
Available on all e-commerce sites including Myntra, Flipkart, PaytmMall, Amazon, ShopClues
Great collection of partywear accessories
One-stop shop to purchase imitation jewellery
BUY NOW https://www.youbella.com/
10. Isharya :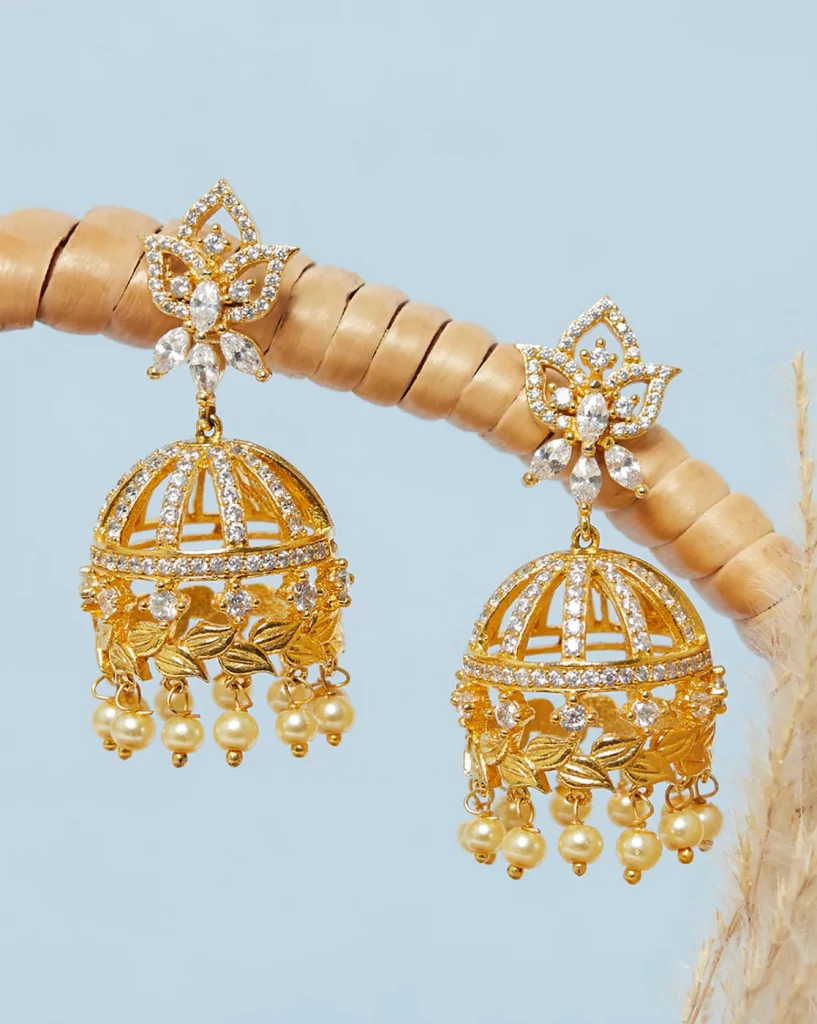 Isharya is a luxury imitation jewellery brand making headlines for its truly aesthetic, gram-worthy jewellery. It was launched by Gauri and Radhika Tandon in the year 2004 and has its headquarters in Mumbai, India. You will find a wide range of stones, silver, and gold-plated jewellery under this brand.
Owing to its attractive craftsmanship, many celebrities, influencers, and women alike prefer Isharya as their go-to jewellery brand. Moreover, the designers of this brand are experts who are well-versed with the fashion trends and latest techniques. Overall, Isharya brings excellence in jewellery that demonstrates what it means to be confident and glamorous.
Exclusive jewellery pieces
Quality-focused
Wide collection
BUY NOW https://www.isharya.com/