10 best face mask in India
10 Best Face Mask in India
In Today's generation, glowing skin is everyone's dream. Glowing skin not only look different but also creates positivity from within. But to get this heathy and happy skin one struggle a lot, carrying a proper skin care routine, proper amount of beauty sleep, living stress-free life, avoiding junk with healthy food etc. all this sounds easy at first but making it all a daily ritual is hectic sometimes. Therefore, here I'm helping you a little by introducing you with 10 BEST FACE MASK for each INDIAN skin type to maintain healthy skin with least efforts.
This article inaugurate you with best face masks concerning about the quality and price of the product. As Indian market is flooded with many face mask we help you to choose best one for your skin type and affordability.
WOW Skin Science Vitamin C Clay Face Mask| Lemon and Essential oil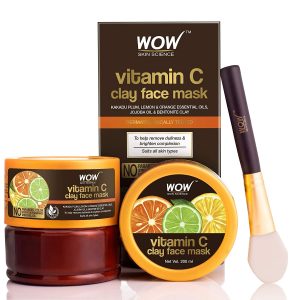 WOW Skin Science Vitamin C Glow Clay Face Mask with lemon and orange essential oils, jojoba oil and bentonite clay remove dullness, brighten skin and clear pore to have a healthy skin. This product contains natural extracts which helps your skin to feel young and sound, it does not include any color, parabens or minerals oil which can cause side effect to your skin. Product is 100% vegan and gluten-free.
Skin type- Used for all kind of skin.
FEATURES-
Brand- wow skin science
It energize tired skin.
Mask moisturize and improve texture of the skin.
It is free from sulfates, mineral oil or parabens.
It neutralizes free radicals that cause skin damage.

mamaearth Ubtan Face Mask| saffron, turmeric and Apricot Oil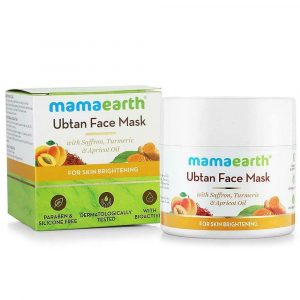 mamaearth Ubtan Face Mask with saffron, turmeric and apricot oil used for fairness, removes tanning and provide you glowing skin. Product contains many vitamin and antioxidants that are really beneficial for a happy skin. It also have skin enhancing properties which helps in naturally removing tan from upper layer of skin to give you a glowing skin. Product does not contain any harmful chemicals which can cause skin damage.
Skin type- Used for combination skin type.
FEATURES-
Brand- Mamaearth
It gives an instant glow to your skin.
It helps soothe tanned or sunburn skin.
It keeps your skin hydrated, soft and supple.
It is made with natural ingredients and does not have any harmful chemicals.

Plum Green Tea Clear Face Mask| Acne and pore cleansing| Oily Skin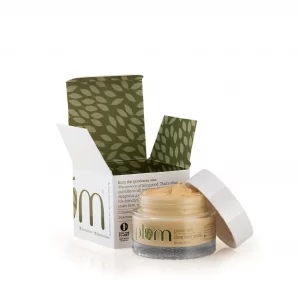 Plum Green Tea Clear Face Mask for acne and clogged pores, oily skin, brighten and glowing skin. Product is 100% vegan, cruelty free and paraben free. It is a natural antioxidant which removes dead skin cells with naturally exfoliating clays. Mask is so creamy that it spread easily and leaves skin feeling smooth and refreshed instantly. Beside from fighting from acne mask also helps in renewal of skin and prevents skin debris.
Skin type- Used for oily skins.
FEATURES-
Brand- Plum
It moisturize your skin and doesn't leave skin parched.
It helps in controlling sebum production by absorbing excess oil.
It contains polyphenols and other antioxidants which stop the cycle of acne formation.
Product is free from parabens, phthalates, SLS and other harmful chemicals.

mamaearth Vitamin C Face Mask| Vitamin C and Kaolin Clay
mamaearth Vitamin C Face Mask with Vitamin C and Kaolin clay for skin illumination and reduces dark spots, wrinkles and even ton your skin to provide you glowing and brightening skin. It has excellent antioxidant properties which helps in reversing signs of aging. It will make your skin bright, healthy and spotless. This product is dermatologically tested and approved.
Skin type- Used for all kind of skin.
FEATURES-
Brand- mamaearth
It promotes even skin tone to provide you healthy skin.
It is an excellent source of moisturization.
It is dermatologically tested and suitable for all type of skin.
It is made of natural ingredients which is free from harmful chemicals

mcaffeine Coffee Face Mask| Naked and raw Face Mask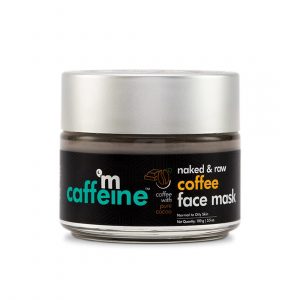 mCaffeine Coffee Clay Face Mask for glowing skin clears pores and controls oil. As we all know coffee is rich in antioxidants therefore it helps in stimulates blood flow which promotes collagen production and cell generation. Coffee is also great for cellulite reduction for fresh younger looking skin. For all who think coffee is just  beverage, this product can make him think twice as it is a secret for healthy and glowing skin.
Skin type- Used for normal to oily skin.
FEATURES-
Brand- mCaffeine
mCaffeine is India's first caffeinated personal care brand focus on getting your coffee addiction to perfect self-care.
It removes tan and fights free radicals.
It clear pores and removes excess oil.
It also exudes mood-lifting aroma of coffee which is deeply comforting.

Good Vibes Papaya Glow Face Mask| natural fruit| Sulphur free
Good Vibes Papaya Glow Face Mask helps to reduce wrinkled and sign of ageing. It is loaded with papaya goodness which suits all skin type and imparts natural skin brightening properties to give you radiant, glowing skin and clear blemishes and pigmentation. The enzymes papain gently exfoliates all the skin baddies and fights age spots, sun spot and dark spots which leaves your skin smooth and youthful.
Skin type- Used for all kind of skin.
FEATURES-
Brand- Good vibes
It naturally hydrate your skin to give you happy and glowing skin.
It helps in getting rid of blemishes and pigmentation.
Product is budget friendly for all those who just begin their skin care.
This product is paraben and Sulphur free and is not tested on animals.

Skinkraft Anti Acne Face Mask| Salicylic Acid| Niacinamide| Anti-Acne Face Mask
Skinkraft Anti Acne Face Mask with 1% salicylic acid, 2% Niacinamide and Vitamin E fights acne scars and recurring acne. This acne face pack is designed to remove dead skin cells and sebum deposits within pores, minimizing the occurrence of acne breakouts. This mask not only helps in reducing acne but also helps in reducing scars and blemishes left behind by the previous acne.
Skin type- Used for all kind of skin.
FEATURES-
Brand- Skinkraft
It has fruity and fresh apple scent which helps in external freshness.
It has Niacinamide which helps in lighting the redness caused by acne.
Vitamin E helps in reduces acne and pimple.
Product is free from any harmful substances which can cause skin reaction.

LAKME Blush and Glow Sheet Mask| Fruit like facial
LAKME Blush and Glow Sheet Mask will give you instant fruit facial like glow which hydrates your skin. Mask reaches in the goodness of 100% real fruit exacts. regular usage of sheet will provide your face with burst of freshness and a gorgeous fruit-kissed glow and also it smells oh! so delicious. It's ultimate way to pamper and nourish your skin and make it look fresh and feel soft and supple. Just tear, wear and get the glow.
Skin type- Used for dry skins.
FEATURED-
Brand- LAKME
It instantly hydrates your skin and gives you fruit facial glow.
Product is light and breathable fabric which fits your face so properly.
It contains 100% real fruit extracts.
Product is dermatologically tested.

Slova Renew Face Mask| Pore tightening | Skin Cells Mask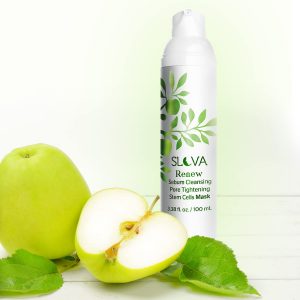 Slova Renew Face Mask to repair all skin concerns, Radiance Boosting face Mask suitable for both men ad women. Product has excellent age-delaying and anti-wrinkle properties. Renew by Slova helps deeply cleanse your skin of impurities and excess sebum leaving it supple, smooth, firm, and radiant. The serum also helps by clogging the acne and blackheads and getting rid of oily shine.
Skin type- Used for all kind of skin.
FEATURES-
Brand- Slova
Product is based on advanced scientific approach.
Works best for cleansing the face without stripping off its natural oils, renew the cells, skin rejuvenation, ultimately improving elasticity.
The presence of matrixyltm 30000 and renovage in this powerful mask fight against aging and deliver visibly refreshed skin.
Product does not contains any harmful substances and suitable for each skin type.

Conscious Chemist Pore Refining Face Mask| Soothing and Calming Gel Mask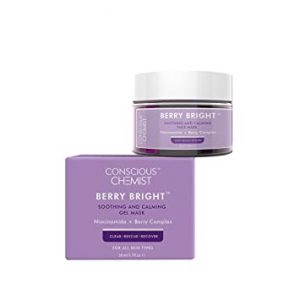 Conscious Chemist Pore Refining face Mask with Niacinamide and berry extracts for brighter and clear skin. It contains berry complex which rich in antioxidants and fights free radicals damage and cica extract which clams and soothed irritated skin. Product even out skin texture, revives dull skin and refines skin pores.
Skin type- Used for all kind of skin.
FEATURES-
Brand- Conscious Chemist.
It reveal your most gorgeous skin.
A mix of berry extracts revives dull skin leaving it fresh and supple.
It minimizes pores and improve skin tone clarity.
Product is 100% fragrance free, Cruelty free and formulated without harsh chemicals.

Also read- best apple accessories in India