Seiko Epson Corporation, or simply known as Epson,[2] is a Japanese multinational electronics company and one of the world's largest manufacturers of computer printers and information- and imaging-related equipment. Headquartered in Suwa, Nagano, Japan,[3] the company has numerous subsidiaries worldwide and manufactures inkjet, dot matrix, thermal and laser printers for consumer, business and industrial use, scanners, laptop and desktop computers, video projectors, watches, point of sale systems, robots and industrial automation equipment, semiconductor devices, crystal oscillators, sensing systems and other associated electronic components. The company has developed as one of manufacturing and research & development companies (formerly known as Seikosha) of the Seiko Group, a name traditionally known for manufacturing Seiko timepieces since its founding. Seiko Epson was one of the major companies in the Seiko Group, but does not belong to the Seiko Holdings Group
.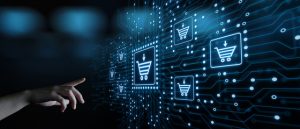 Origins
[
edit
]
The roots of Seiko Epson Corporation go back to a company called Daiwa Kogyo, Ltd. which was founded in May 1942[4] by Hisao Yamazaki, a local clock shop owner and former employee of K. Hattori, in Suwa, Nagano, Japan. Daiwa Kogyo was supported by an investment from the Hattori family (founder of the Seiko Group) and began as a manufacturer of watch parts for Daini Seikosha (currently Seiko Instruments). The company started operation in a 230-square-metre (2,500 sq ft) renovated miso storehouse with 22 employees.
In 1943, Daini Seikosha established a factory in Suwa for manufacturing Seiko watches with Daiwa Kogyo. In 1959, the Suwa Factory of Daini Seikosha was split up and merged into Daiwa Kogyo to form Suwa Seikosha Co., Ltd: the forerunner of the Seiko Epson Corporation. The company has developed many timepiece technologies. In particular, it developed the world's first portable quartz timer (Seiko QC-951) in 1963, the world's first quartz watch (Seiko Quartz Astron 35SQ) in 1969, the first automatic power generating quartz watch (Seiko Auto-Quartz) in 1988 and the Spring Drive watch movement in 1999.
The watch business is the root of the company's high-precision and micromechatronics technologies and still one of the major businesses for Seiko Epson today although it accounts for a few percent of total revenues.[5][6] The watches made by the company are sold through the Seiko Watch Corporation, a subsidiary of Seiko Holdings Corporation. The watch brand of Orient Watch/Orient Star are owned by Epson since 2009 (fully integrated into the company in 2017).