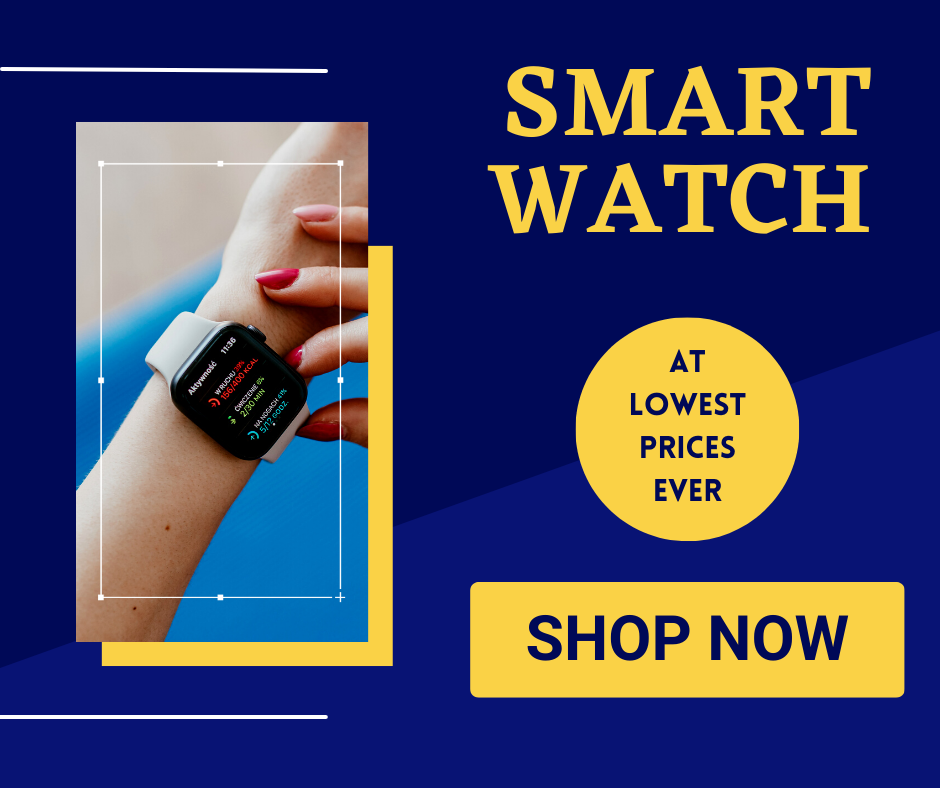 TOP 10 BEST SMART WATCHES
Smartwatches have revolutionized the technology on a daily basis. These innovative  watches have  combined advanced features and functionalities. They have  ability to connect to smartphones, track fitness activities, deliver notifications, and offer a range of other smart features. smartwatches have become an essential part for modern lifestyles. Combining fashion and technology, smartwatches not only suits our wrists but also provide us with a wealth of information and convenience. They monitor our heart rate and sleep patterns and track our steps and calories. The smartwatches also offer a personal touch, allows us to express our individual style. Beyond fitness and health tracking, smartwatches serve as a hub for staying connected.  we can receive and respond to messages, calls, and social media notifications directly from our wrists and minimizing the need to constantly reach for our phones. Here are the list of top 10 best Smart Watches:
Noise ColorFit Pulse Grand Smart Watch
Noise ColorFit Grand and Noise Pulse Grande are two featured smartwatches that offer a variety of features to enrich your daily life. Noise ColorFit Grand is a top class smartwatch. Featuring a vibrant display. The Noise Pulse Grande, on the other hand, is known for its advanced heart rate monitoring features, making it an excellent choice for fitness enthusiasts who want to keep track of their heart rate while exercising.
If you're looking for a combination of style and functionality, the Noise ColorFit Pulse Grand smartwatch is perfect for you. . Additionally, the Noise ColorFit Grande smartwatch offers an elegant look with a wide range of colors to give you the freedom to express your personality.
When it comes to price, the Noise ColorFit Grand is well worth it given its wealth of features, making it a great investment for anyone looking for a quality smartwatch. If you prefer a more classic look, the Noise Pulse Grand Watch, which combines elegance with advanced tracking capabilities, would be an ideal choice.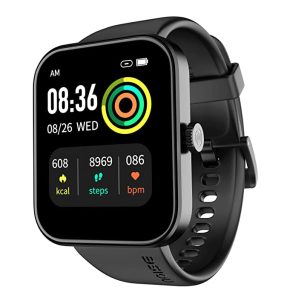 Boat Wave Prime47 Smart Watch
Boat wave prime47 has a 1.69″ HD display for better viewing experience. It has 700 active modes, it caters to all your activities, from running to binge-watching. It can full charge in just 30 minutes. It keeps you Stay updated with live cricket scores. Track and map your health data with this Health Ecosystem, allowing custom plans and shared goals. It monitors your heart rate and blood oxygen levels.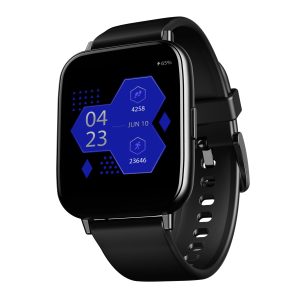 Fire-Boltt Ninja Call Pro Plus Smart watch
Introducing the cutting edge Fire Bolt Ninja Calling Pro Bluetooth Calling smartwatch, a true marvel in wearable technology. This smartwatch not only keeps you connected to calls, but also offers a range of advanced features. The excellent line-up includes the Ninja Call Pro Plus smartwatch, an upgraded version that takes the experience to a new level. The Fire Bolt Ninja Call Pro smartwatch lets you stay connected on the go and never miss an important call or message. As if that wasn't enough, the Fire Bolt Ninja Call Pro Plus smartwatch offers other enhancements, including version 1.83, highlighting the brand's commitment to continuous improvement. The Fire Bolt Ninja Pro Plus smartwatch combines style and function, making it a must-have accessory for tech-savvy people. And let's not forget the Fire Boltt BSW053 smartwatch, another notable addition to the lineup that offers a variety of features to support your active lifestyle. Whether you choose the Fire Bolt Ninja Call Pro Smartwatch or the Fire Bolt Ninja Calling Pro Plus Smartwatch, rest assured that seamless connectivity and convenience are at your fingertips. Experience the future of smartwatches with Fire Boltt's outstanding line of products that offer premium quality and innovation in every product, including the Fire Bolt Ninja Calling Pro Plus smartwatch.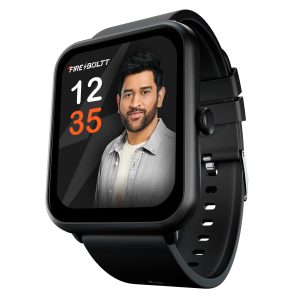 Fire-Boltt Phoenix Smart Watch
The Fire Boltt Phoenix smartwatch is a remarkable wearable technology that combines style and functionality. The Bluetooth calling feature lets you stay connected on the go, making it the perfect companion for busy people. A smartwatch with an elegant design and packed with features for your everyday needs. If you're concerned about the price of the Fire Bolt Phoenix smartwatch, rest assured that it offers excellent value for money with a great feature set.
The Firebolt Smartwatch Phoenix is ​​another of his premium additions to the brand's lineup . Whether you choose the Fire Boltt Phoenix Smartwatch or the Fire Boltt Phoenix Bluetooth Calling Smartwatch 1.3, you'll be impressed with the convenience it brings to your daily life. The Phoenix Firebolt smartwatch has received positive reviews from users highlighting its reliability and performance.
For those interested in learning more about the Fire Bolt Phoenix Bluetooth Calling smartwatch, you'll find a wealth of information demonstrating the brand's commitment to providing cutting-edge technology. From its sleek design to its impressive features, the Firebolt Phoenix Calling Smartwatch is definitely a worthwhile investment for tech enthusiasts. Experience the future of wearable technology with the Firebolt Phoenix smartwatch. This device not only tells the time, it integrates seamlessly into your lifestyle to keep you connected and up to date.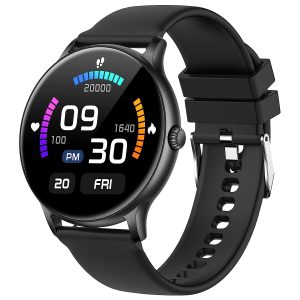 boAt Xtend/Xtend RTL Smartwatch 
The Boat Xtend RTL is a feature-rich smartwatch that combines style and functionality in one impressive package. With the Boat Watch Xtend RTL, you get a reliable and convenient device that seamlessly integrates into your daily life. This watch Xtend RTL offers a wide range of functionalities, making it a versatile accessory for tech-savvy individuals. If you're curious about the Watch Xtend RTL price, rest assured that it offers excellent value for money with its array of innovative features. Boat Xtend RTL Smartwatch is a top-notch wearable that caters to your every need. The Xtend RTL Watch Price is competitive, making it an attractive option for those seeking a high-quality and affordable smartwatch. Whether you need it for fitness tracking or simply to stay updated with notifications, the Boat Xtend RTL Smartwatch has got you covered.
Experience the future of smartwatches with Boat Xtend RTL T Smartwatch, a device that seamlessly combines style and functionality. With its comprehensive features and competitive price, the Boat Xtend RTL T Smartwatch is a standout choice for anyone looking to upgrade their wearable tech. Stay connected and in control with the Boat Xtend RTL series, a reliable and impressive lineup of smartwatches that cater to all your tech needs.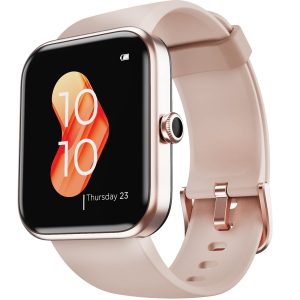 beatXP Vega Neo Smartwatch
The beatXP Vega Neo, a stylish smartwatch for men and women. It features a radiant 1.43″ AMOLED round display with 500 nits peak brightness, showcasing elegance and class. Enjoy hassle-free Bluetooth calling directly from your wrist. You can Receive instant notifications without needing to check your phone. Monitor your health 24/7 with features like heart rate, SpO2, and sleep tracking. The smartwatch also provides menstrual alerts, making it ideal for women.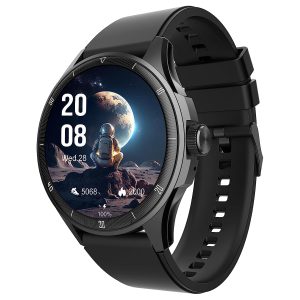 boAt Xtend Smartwatch