10 Best Beard Oil Brands in India 2022-2023 – Tame your Unruly Facial Hair
In india people are still confused in applying beard oil. They mainly apply hair oil in their beard because there is lack of knowledge abuot beard oil in india. But as time changes knowledge of getting information about different products increases. Now people knows there is separate oil for beard but problem is which beard oil is best suitable for you. Alot of beard oil  brand in india is there but you need to know which is good for you. So here we present 10 best beard oil brands in india.
10 Best Beard Oil Brands in India for 2022:-
 Beard Growth Oil from Ustraa Features and Price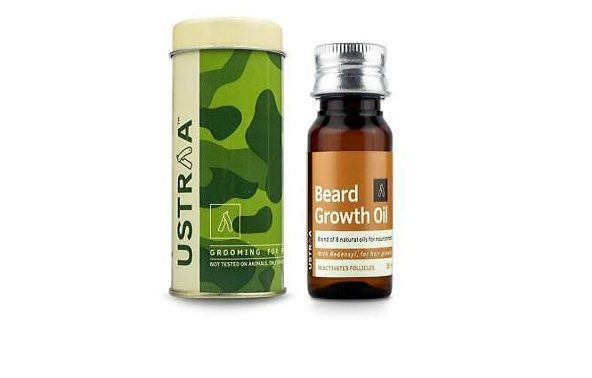 The oil is specially formulated to boost the growth of the beard. It has a blend of 8 natural oils and unique ingredients that work best on the hair follicles. The natural oils present in the oil provide the nutrition of all the vitamins and essential fatty acids such as Omega 3 and 6. All these nutrients help to keep your beard nourished and healthy for the long term. The best thing about this oil that it does not have any chemicals and parabens which make it ideal for all skin types
Features:
Promotes hair growth
Repair damaged hair follicles
Activate hair stem cells.
Nourishes the scalp
Visible results in 90 days- as promised by the brand.
Price – Rs. 399 for 35ml
 Beardo Beard and Hair Growth Oil Features and Price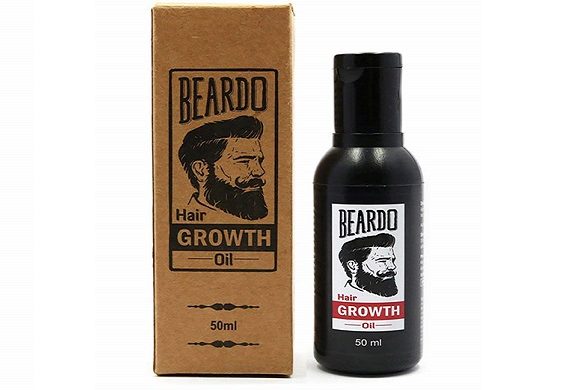 Beardo beard oil and the hair growth oil is perfect for regular beard maintenance. It has natural ingredients, including coconut oil, hibiscus oil, amla, and many others that take good care of your beard. It strengthens facial hair and promotes hair growth. All these potent benefits make it one of the best beard oils for men in India. Massage the beard oil evenly and leave it for a night. Wash it on the following day, and you will be amazed at the difference.
Features:
Enhance facial hair growth
Treat patchy beard
Helps to a fuller and thick beard
Prevents premature graying
Prevents breakage and split ends
Combats hair fall
Price – Rs. 750 for 50ml.
The Man Company Beard Oil Features and Price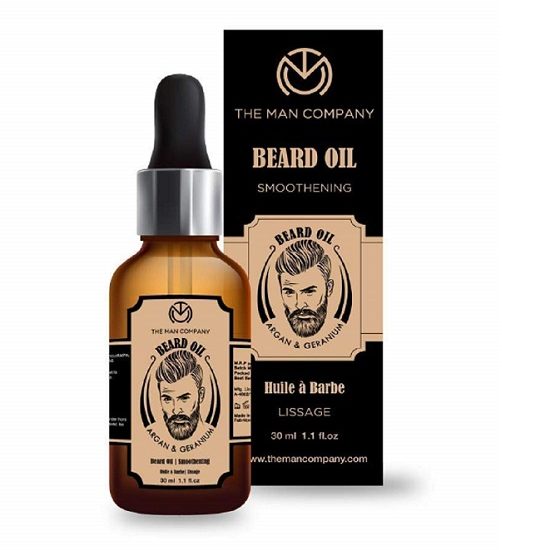 This oil is best known for promoting hair growth and makes your beard lustrous and manageable over time. Like your hair even beard can fall prey to dandruff, this beard oil fights back with dandruff and gets rid of the dryness. It also has beneficial and natural ingredients such as thyme and almond that replenish the damaged skin and improves the textures of the facial hair.
Features:
100% Natural
Promotes facial hair Growth
Softens the Beard
Adds shine and luster
Increases manageability
Get rid of dandruff
Price – Rs. 350 for 30 ml.
Bombay Shaving Company Beard Growth Oil Features and Price
Beard growth oil from Bombay Shaving Company is packed with the benefits of coconut oil and four natural oils that are Jojoba oil, Brahmi oil, sesame oil, amla oil. It also has vetiver, which strengthens the hair follicles from the roots giving you strong and thick beard. Jojoba oil reduces the occurrences of acne and other skin related problems, Brahmi oil nourishes the roots and Sesame oil moisturizes the beard. Amla prevents premature graying and treats dandruff. Coconut oil gives your facial hair that needed volume and shine
Features:
Infused with four essential oils, coconut oil, and Vetiver.
No chemicals.
Makes your beard soft, lustrous
Promotes hassle-free beard styling
Signature blend of premium aromatic notes.
Price – Rs. 600 for 30ml.
Soulflower Beard and Moustache Oil Features and Price
This beard oil is one of the ideal beard oils for men as it is 100% natural, pure, cold-pressed, and vegan as it claims. Also, it does not have any parabens and parabens. It consists of essentials oils that include argan, olive, jojoba, geranium, lavender, and lemon. Soulflower Beard and Moustache Oil help to groom your beard and make it manageable over the period. Moreover, the natural oils present in it help to get rid of itchiness, dryness, and dandruff.
Features:
Balances natural sebum level
Treats beard acne
Free from SLS, Chemical and Synthetic Color or Fragrance
Nutritive moisturizer
Softens and smoothens facial hair
Light, grease-free
Repairs frizz
Has pleasant aroma
Price – Rs. 650 for 120 ml
Grandeur Mooch and Beard Oil for Men For Thicker And Longer Beard Features and Price
Infused with natural ingredients like vitamin e and argan oil, beard oil from Grandeur Mooch is one of the best beard oils for men in India. It nicely gets absorbed in the beard, making it soft and thick over time. It also has benefits of natural oils such as argan and jojoba oil that moisturizes the beard and keeps the dryness at bay. For a well-groomed beard, this beard is at your rescue. Seeing all the benefits present in this oil it is defiantly one of the best beard oils for men.
Features:
Packed with Vitamin E.
It helps to treat dryness.
Nourishes the beard
Easy to use
It has a non-sticky formula
Price – Rs. 299 for 100ml.
Captain Thug Old World Beard Growth Oil Features and Price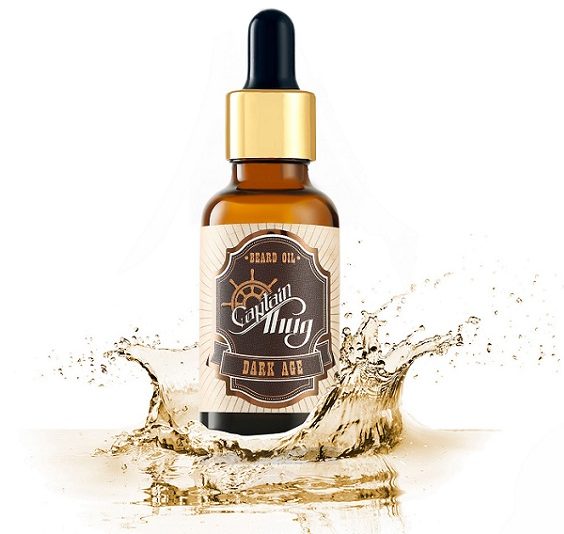 Captain Thug is India's leading men grooming company. The beard growth oil contains natural ingredients that include Golden Jojoba, Premium Organic Geranium, and Premium Hydrating Cold-pressed Oils. The recipe is inspired by Aromatherapy. It is free from chemicals and parabens. On the regular use it helps in the upkeep of beard.
Features:
Infused with premium natural ingredients.
Moisturizes the beard
No chemicals and parabens
Easy to use
Promotes beard and mustache growth
Price – Rs. 499 for 30 ml.
Urbangabru Beard Oil Natural Growth Softener – Conditioner Features and Price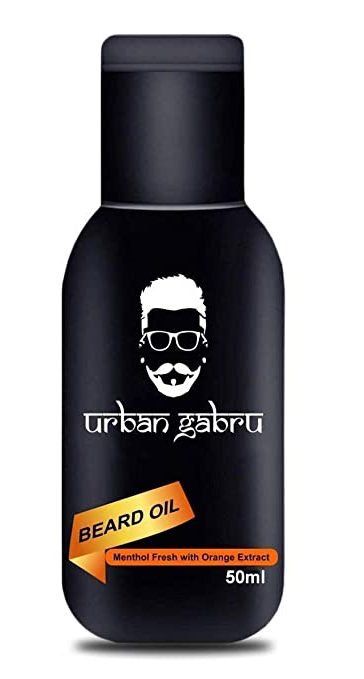 Urbangabru beard oil helps in hair growth and strengthens the texture of the hair. It has a lightweight formula that is easy to use, and it prevents all the skin woes, which include rashes, pimples, allergy, etc. It nicely penetrates the hair follicle and nourishes it from the root without leaving it greasy. This beard oil will soon turn your unruly facial hair onto soft and manageable.
Features:
Lightweight formula.
Prevents skin problems
Treat facial hair fall
Nourishes beard and mustaches
Price- Rs. 400 for 50 ml.
Man Arden 7X Beard Oil (Royal Oud), 7 Premium Oils for Beard Growth & Nourishment Features and Price
Man Arden's 7X Beard Oil has seven essential oils that promote long, thicker, and nourished beard. Men of all ages can use oil. It has jojoba extracts, castor oil, grape seed oil, almond oil, and olive oil that together fights back with all the skin problems and promotes cell growth and hydrates the skin underneath. This oil is easy to use as it comes with a dropper.
Features:
Controls dandruff
Soothes itching and scratchiness
Perfumed formula
Comes with seven different oil extracts
Price – Rs. 349 for 30 ml
Beardhood Beard Oil- Café Valentino Features and Price
Beardhood Beard Oil is a perfect amalgam of natural and essential oils that replenish the skin from within, creating an excellent base for beard growth. It has all the jojoba oil, argan oil, rice bran oil, and olive oil that helps to ward of skin rashes, acne, and dandruff. It improves facial skin texture and promotes cell growth.
Features:
Prevents dryness and itchiness
Fill thin spots
Brings out the natural shine
Has pleasant coffee scent with the goodness of Vitamin E
Price – Rs. 239 for 30ml
Conclusion
A beard is one of the important part of the man grooming, and we listed 10 best beard oil brands in india. They help in the growth of facial hair while keeping it moisturized and easy to maintain.